Marketing Mediterranée, which is one of the top Junior-Enterprises in France, will organize an international event in Marseille in April 2011. Here is some information about it :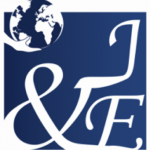 The Junior-Enterprise concept is incredible for students but also for companies. The main objectives for Marketing Méditerranée are to promote a professional, entrepreneurial, proactive, open minded and intercultural spirit.
In 2011 we are fostering deep reflections with teachers and other members of associations who work with Marketing Méditerranée, specifically on sustainable development issues, in order to provide our customers new solutions that can take into account both the environmental and the social aspects.
In order to federate our international network and to promote the exchange of best practices, we are organizing in our business school next April an international meeting with our international partners. The Junior & Enterprise meeting is planned to gather 150 Junior-Entrepreneurs from all around Europe and enterprises such as BP, ADECCO, ONET and much more…Firms will directly present some of their issues and Junior-Entrepreneurs will have the opportunity to work on them.


Some « external » students coming from different universities in the world will also be invited in order to discover the Junior-Enterprise movement and to promote the concept abroad. They will be coming from Euromed Management's partnership universities.
Professionals will also be invited to participate to workshops and to work with participants on specific economic and engineering issues.
For more information you can visit our website.
See you soon in Marseille, 15th 16th 17th April, 2011!!